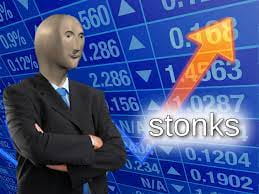 Recently, in Language Arts class we did a stock market project. The project involved each student getting an imaginary $20,000 and choosing to invest it how we liked. I invested in McDonald's first because it seemed funny and weird since I never go to McDonald's. Next, I invested in Nike, because I felt inspired by an article I had read. I also invested in Ford 6%, New York Times, and Walt Disney Cooperation. 
At first, my stocks looked good. McDonald's turned out to be going up quite a bit. Nike and New York Times also went up. Ford 6% stayed the same, and the only stock that went down was Disney. I was up $300, then $400, then $450, and eventually I peeked at around $600. In real life, I probably would have sold right then and focused my money on the companies that were doing better. Unfortunately, we weren't allowed to sell early. This would turn out to be a big problem.
The next week I was at -$500. Yes, that is a negative number. Nike, Disney, and New York Times had all crashed, and Ford 6% and McDonald's went down. Two days later, McDonald's crashed. I had $1000 less than what I started with. The next week, not much had changed, so I ended the project down to -$1041.47.
This project really showed me how unpredictable the stock market is. I learned that even though some stocks looked good, they actually ended up falling 10 points in a few weeks. This project was very interesting and fun.